23 Oct

The Art of Printing: More Than Meets the Eye
BY MELINE BEACH
In-House Expertise: Collaborative, Efficient and Effective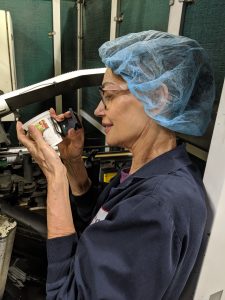 One of the benefits of relying on Polytainers as your packaging partner of choice is their in-house specialized expertise. Before 1998, Polytainers relied on external sources for pre-press separations.  The back and forth with third-party vendors who had little knowledge or appreciation for printing on round plastic containers encouraged the company to bring pre-press color separations to its in-house graphics department. Not only did this move enable them to become a total solutions provider, but their pre-press process became more effective and efficient with the flexibility to make any necessary changes on the fly.
"If we aren't satisfied with the results on the press, we are able to work directly with the customer and give input to resolve issues in-house with no loss of time or extra cost to the customer," says Mirjana Suric (right), Senior Manager, Graphics Technology, at Polytainers. "If necessary, we can produce new laser engraved plates within 20 minutes. These efficiencies provide a level of comfort to customers knowing that their delivery dates will not be negatively affected by our pre-press process."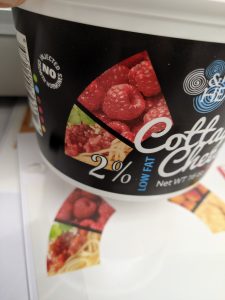 Polytainers has developed a proprietary color separation process for dry offset printing. Known as Poly-ToneTM High Definition (PT-HD), this color separation process produces TruToneTM high-resolution photographic images. By digitally exposing images directly onto plates and applying a range of dot color technology, they're able to achieve decorating quality equal to IML and shrink sleeve. The result is bolder, truer colors than traditional CMYK separations that use only four fixed colors. The company has won 52 awards for their PT-HD printed packages alone in the last five years.
"Our proprietary digital workflow pre-press process (PT-HD) ensures the greatest internal efficiencies for printing operations and enables us to create sharp, high quality images enhanced by a craftsman approach!" says Bob Barrett (President and CEO).
Meticulous Attention to Detail: Consistent Quality, Innovative Solutions
Design does not transfer the same across different platforms. What prints well on paper, cartons or flexible packaging will not necessarily print well on round plastic containers. With over 50 years of experience in handling files specifically for dry offset printing, the Polytainers' Team has the expertise to accurately interpret and match a color target by separating each color of the artwork provided to create realistic imagery that is vibrant and visually-appealing, while taking into consideration the complexity of dry offset printing on tapered plastic packaging. They even developed an innovative solution, called "Flexo", to leverage design on pigmented lids.
Good packaging is made up with clean and concise artwork. One example of this is the image of a vanilla bean flower as seen on a dairy product plastic package. The Polytainers' Team was able to take a third-party design of a vanilla bean flower that appears dull yellow with little shape or form (Image 1, Left) and recreate it with precise color combinations, hues and saturation to give it depth, detail and dimension (Image 1, Right). The end result is an accurate representation of a true vanilla bean flower in photographic quality.
"When we work directly with brand owners, we can advise them on form, font and colors used to create the visual," says Suric, who, with her team, has developed a graphics orientation kit to help brand owners create quality design for dry offset printing. "The end result is packaging that not only captures the consumers' attention, but also reduces the number of times we have to go back and forth with edits to ensure a project meets customer expectations and is delivered on time."
Superior Service with State-of-the-Art Technology
Exceptional printing on round plastic containers starts with exceptional molded product. Polytainers is both an exceptional molder and printer. There are a multitude of factors that need to be considered, such as consistent wall thickness, the taper of the container, the unique wet-on-wet process, dot gain, and the number of colors available on press, that make dry offset printing the most challenging of all print mediums. Having a thorough knowledge and comfort with the equipment, including how ink is applied, how containers are cured and the speed in which the package is printed creates an in-house competitive advantage to achieving a desired look.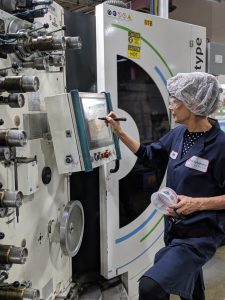 "We understand how colors are printed wet-on-wet on a common blanket and how our machines behave to avoid dot gain," says Suric. "We know how to use spot color technology to the best of its ability to create vibrant, realistic images. That's why it's so important that we have access to pre-press artwork so that we can separate the colors to achieve the best packaging results and meet customer satisfaction."
Equipped with Swiss-made high-speed PT-HD dry offset printers with a built-in cooling system that stabilizes the blanket from overheating and prevents ink from running into each other, Polytainers can process eight colors on both cups and lids and print up to 650 units per minute.
"We use only the best ink and blankets in the industry!" says Suric. "And keep quality, speed and accuracy top of mind in delivering the best packaging solutions for our customers."
As a trusted and reliable packaging partner on multiple fronts, Polytainers has a rich history, an innovative culture and a tenured team committed to providing in-house specialized expertise for the production of award-winning packaging.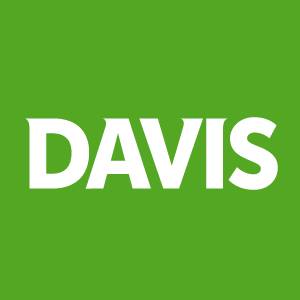 Debbie Piché
"I have had the pleasure of working with Polytainers for 25+ years. Polytainers always strives to provide the best printing outcome possible and outstanding customer service. Mirjana & her team work like a well-oiled machine, always doing their best to accommodate the ever-changing needs of their clients. Mirjana is the ultimate professional and is one the most knowledgeable people in the industry – she can never retire! Thanks to the team for a great working partnership."